Chiropractor Concord, NC
GET YOUR LIFE BACK
Experience chiropractic care at its best. The team at ChiroCabarrus is here to help you regain the life you deserve. Contact us today!
Chiropractic Care Near Concord NC
ChiroCabarrus
On behalf of our staff, ChiroCabarrus would like to welcome you to our practice. As your Concord Chiropractor serving all of Cabarrus County and beyond, we are so pleased that you have chosen us to aid you on the road to recovery. Serving the Concord, Harrisburg and Kannapolis communities with holistic medicine is our passion and we look forward to meeting you at your initial visit.
"Treat your body like it's the only one you will ever have"
Dr. Scott Saario
Dr. Saario has a deep desire to build a healthy community one patient at a time right here in Cabarrus County. As your Concord Chiropractor, he utilizes the most effective techniques in wellness, rehabilitative medicine and nutrition to help each patient regain and maintain their health.
We are dedicated to providing the the absolute best health care experience you could ever hope for. Conservative musculoskeletal care is new for many patients and it eases many of our new patient's minds to see the extensive feedback we have received. These reviews often report the kind, gentle and effective care our patients have receive at ChiroCabarrus. We pride ourselves on being the absolute best in service and outcomes but also in providing a stunning and state of the art facility that will leave you feeling energized and rejuvenated.
ChiroCabarrus is located approximately 1 mile off of I-85 on Poplar Tent Road, in the Vitality Building. Our physical address is 8230 Poplar Tent Rd, Suite 103 Concord, NC 28027. We are right up front and on the ground floor for your convenience.
If you are currently suffering from spinal pain, headaches, been recently inured or have a chronic health condition; please request an appointment above or click the link for our special offer. ChiroCabarrus is your partner for health in Cabarrus County and we look forward to working together to achieve better health and a better life for you and your family.
WELLNESS CARE FOR LASTING RELIEF
Dr. Saario sets himself apart by using a multifaceted approach to patient care. Spinal manipulation is a primary protocol but he also utilizes many muscle and soft tissue techniques to get the fastest possible outcomes for his patients. Additionally, ChiroCabarrus offers many other therapeutic modalities including; ultrasound, cold laser, spinal decompression and various electro-therapeutic therapies. He was recently awarded the Top 10 Excellence in Holistic Medicine Award for his outstanding performance.
Chiropractic medicine is the second largest healing profession in the western world and has been the successful choice for suffering patients for over a 100 years. A recent study tracked 2 million patients over a 4 year period and found Chiropractic treatment to have a 95% satisfaction rate with these patients.
"Don't just maintain your body…Let it thrive with weekly wellness care".
Weekly care for $119/month
12 month duration
$49 CHUSA (Chiro Health USA) membership required annually.
Includes electrical muscle stim therapy and full body adjustment.
TRAINING OF A CHIROPRACTOR
Patients regularly underestimate the amount of training and education chiropractors must undergo before fully allowed to practice. In fact, chiropractors have among the most rigorous coursework required in the medical field. The amount of schooling required is on par with that of physicians. Once chiropractic students make their way through the basic medical coursework in their undergraduate studies, they must be accepted and graduate from a 4-year chiropractic college. Throughout their four years at a highly-specialized chiropractic college, their knowledge is constantly being built and tested.
No one should suffer constantly from pain stemming from preexisting conditions or injuries that never seem to heal. Chiropractic care can help patients dealing with a myriad of health problems find lasting relief. Most healthy people do not realize that chiropractic care can even be beneficial for improving their immune system function and strengthening their vitality. Day-to-day life can be draining not just on the mind, but the immune system. By seeking wellness care at our clinic, minor adjustments can ensure your body stays running like a finely-tuned machine, ready to conquer every day's challenges.
If you've never seen a Concord Chiropractor before you may have some questions or concerns. Here are a few important things to know about Chiropractic; It is very safe! When researched in the context of other treatments for back pain, such as steroids, pain medication and surgery, chiropractic care is statistically the safest choice for musculoskeletal care.
---
Rest assured, you will be in good hands with the chiropractic team at ChiroCabarrus. If you have any questions, feel free to contact our team in Concord. We are here to help you achieve your health goals.
A CHIROPRACTIC TEAM YOU CAN TRUST
Rest assured, you will be in good hands with the chiropractic team at ChiroCabarrus. If you have any questions, feel free to contact our team in Concord. We are here to help you achieve your health goals.
CHIROPRACTIC CARE CAN HELP
ChiroCabarrus is a wellness and injury center. This means we are well equipped to evaluate, diagnose and treat advanced musculoskeletal conditions and injuries but also have the objective to get people well and keep them enjoying an exceptional quality of life. Dr. Saario works with many CrossFit athletes, car accident victims, and many suffering from chronic neck and back pain. Children are some of Dr. Saario's favorite patients especially those with special needs or that are very young.
OFFICE HOURS
Monday
8:00am - 6:00pm

---
Tuesday
8:00am - 12:00pm
---
Wednesday
8:00am - 6:00pm
---
Thursday
2:00pm - 6:00pm
---
Friday
8:00am - 6:00pm
---
Saturday
Closed
FINDING A CHIROPRACTOR IN Concord
These instructions can help you find the right Concord Chiropractic Office for you and your family. Often when people in Concord search for a chiropractor, they end picking someone the top of the Google search results.
However, being the first choice on Google does not always mean they should be your first choice for care. Use the following steps to make sure you find the best chiropractor for you.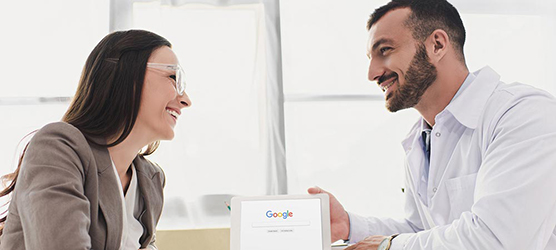 Time Needed: 5 minutes
Total Cost: USD 0.00
FINDING A Concord CHIROPRACTOR IN 4 EASY STEPS
Step 1: Begin a Google search
Search for one of these phrases:
Chiropractor Concord
Chiropractor 28027
Chiropractor near me
Best chiropractor in Concord

Step 2: Check Over Their Website
Great chiropractors in Concord often take time to make sure their website gets as much care and attention as their patients do. By looking over their website, you can get a sense if they are a chiropractor you'd be willing to go to for care.

Step 3: Check Their Reviews
Read the reviews on the Google Business Page of the chiropractic office you are considering. If many other people recommend the office, it might be worth considering.

Step 4: Give The Office A Ring
Now that you have a good grasp on the kinds of offices in your area, call the ones on your shortlist. The answers to your most pressing concerns should help you make an informed decision.